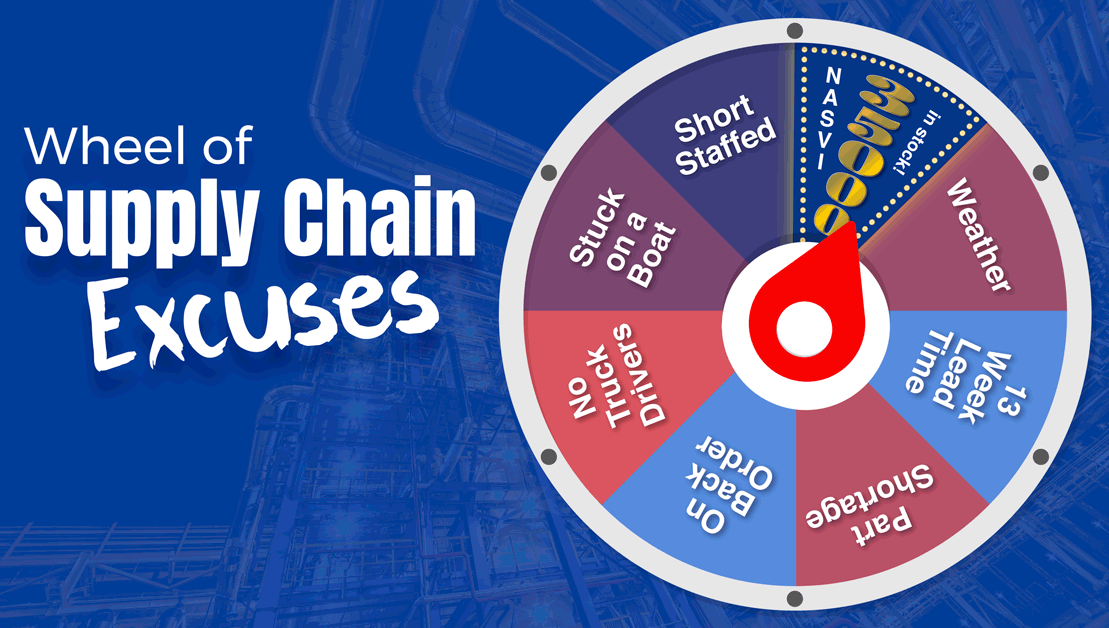 No doubt you and your customers come face to face with supply chain issues on some level on a daily basis. Manufacturing, warehousing, shipping, trucking, stocking, deliveries and labor shortages are playing out in a domino effect on the supply chain.
Regardless of the reasons and how valid and out of your control they may be, your customers need valves, not excuses. NASVI has your back.
Our 100,000 square foot warehouse is stocked with more than 35,000 valves, ready for expedited shipping. Even the Consolidated 1700, 2700 and 1900-P1 Economizer valve. We're one of the few companies in the U.S. stocking them. Otherwise, there is a 36-week lead time if ordering from Consolidated's factory.