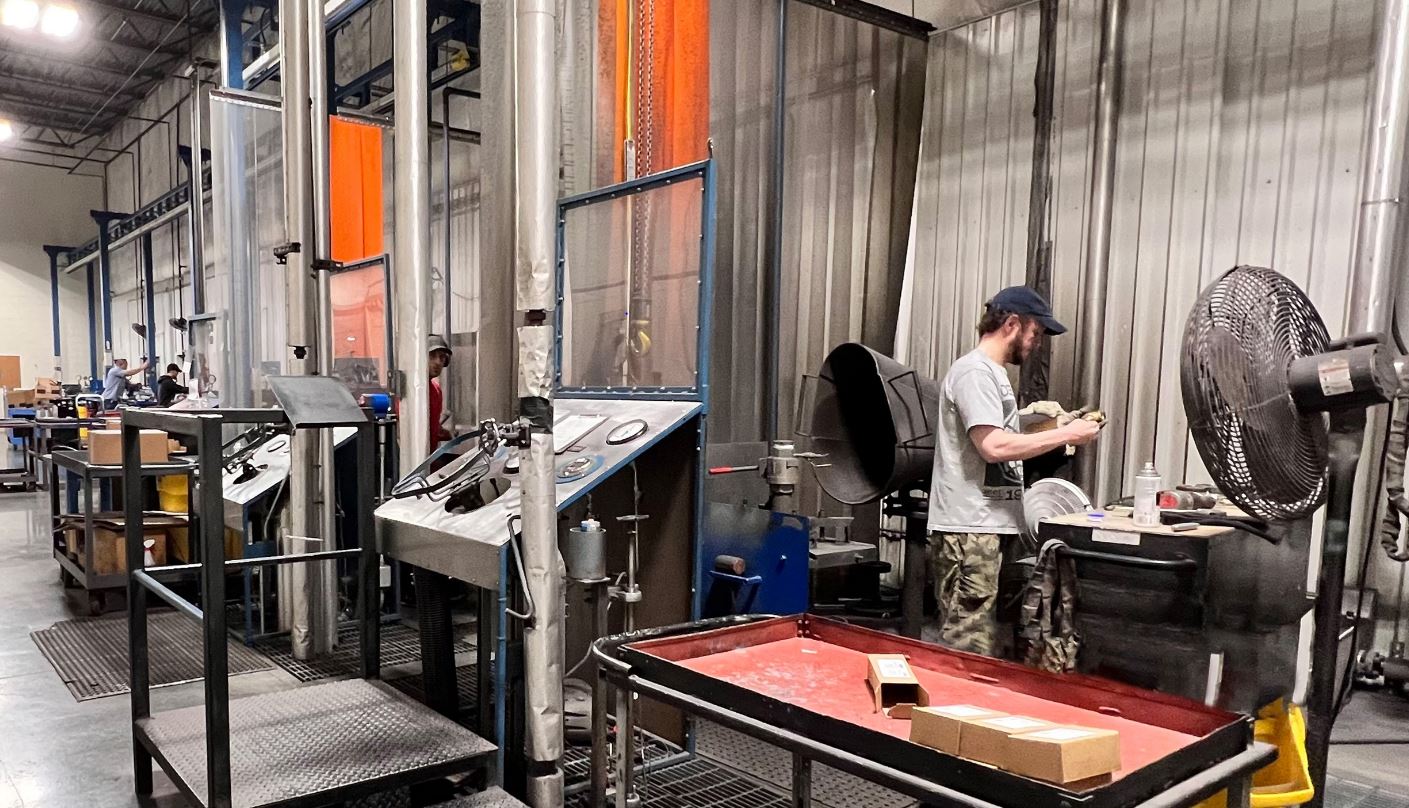 The NASVI team goes the extra step in safety valve quality control. Before we ship any valve, we set and test them to the end user's specifications. This is an important part of our internal quality check procedure to give our customers peace of mind.
Safety Valve Experts, All Day, Every Day
Our safety valve experts. NASVI is in a unique position to dedicate all day, every day to raising the bar on safety valve quality control. We have a full-service machine shop with journeyman machinists who have more than 70 years of experience on staff. Since we focus on and deal only in safety valves, our team is specifically trained on these valves.
Our testing equipment. NASVI's safety valve experts have the knowledge, experience and access to top equipment needed to test and set any safety valve on its intended media, including:
· Liquid on liquid
· Air on air
· Steam on steam
NASVI has a large state-of-the-art testing room, which helps us to ship 150+ valves per day to our customers. This room includes:
· 2 Steam boilers
· 6 Air stands
· 1 Liquid stand
Our tools. Pressure gauges are the simplest way to measure pressure. There are a variety of measuring techniques and a wide range of pressure gauge sizes and ranges. NASVI uses Crystal Engineering's digital pressure gauges because they are considered the gold standard of accuracy.
We're Here to Help
When the pressure is on, count on us for relief with 35,000 safety valves (3,000+ varieties) in stock for expedited shipping. When there are unknowns involved, our experienced applications engineers guide you to the right valve make and model, so you can come through for your customers.
Have a question about what valve you need, pricing or delivery date?
Call us: (800) 800-8882
Email us: sales@nasvi.com