This direct spring-operated pressure relief valve, part of the Series 60 and 80, uses special internals and soft seats for optimum, accurate performance.
Of course, we have them in stock.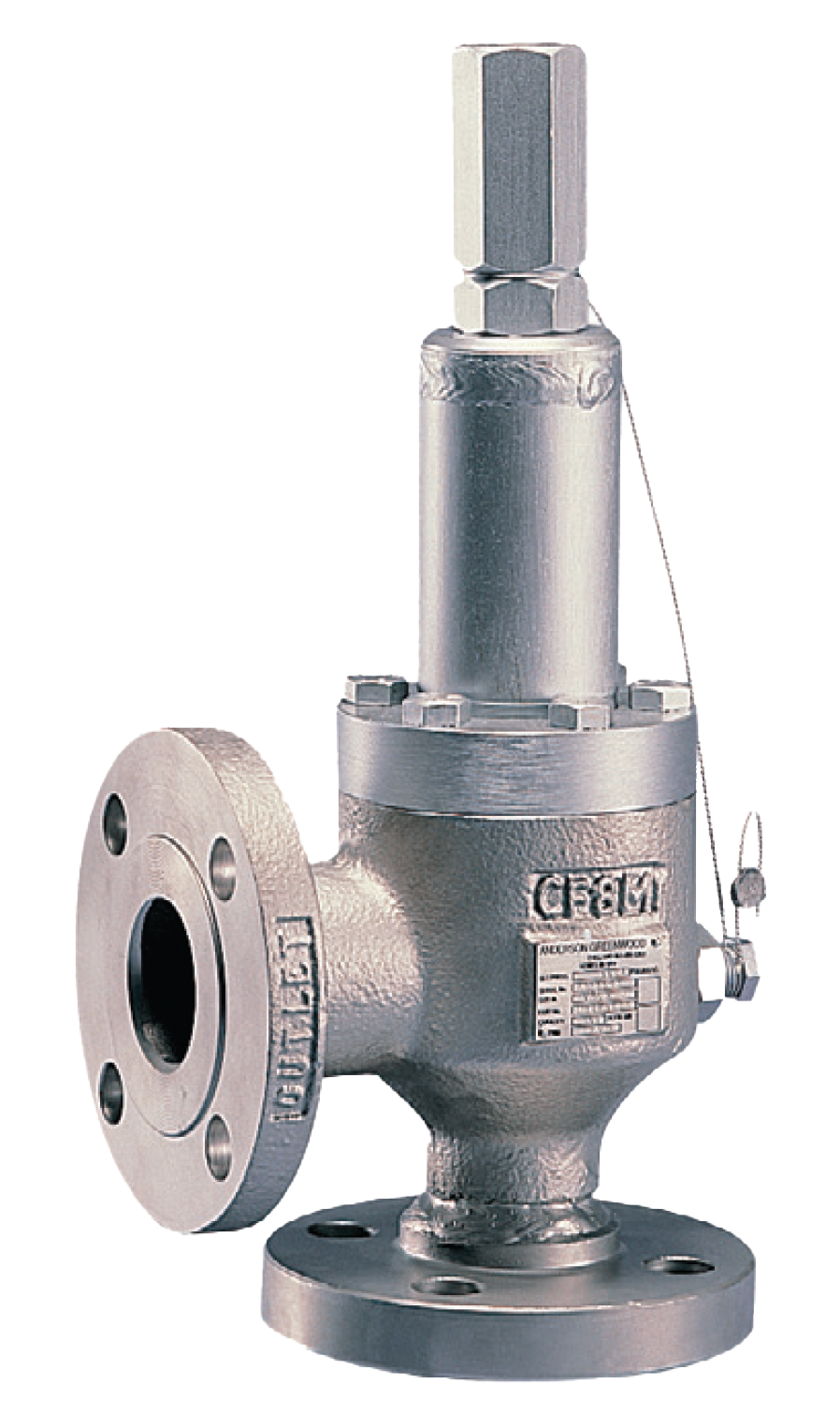 The Type 81P is a soft-seated, balanced valve with an internal nozzle, guide and spindle assembly, which is made especially for the unique demands of liquid service.
Sizes:                                   ½" x 1" to 2" x 3" (DN 15 to 50)
Orifices:                              0.049 to 1.287 in2 (0.316 to 8.303 cm2)
Connections:                     NPT, Flanged
Temperature range:         -65°F to + 400°F (-54°C to + 205°C)
Set pressures:                    50 to 6,000 psig (3.34 to 413.7 barg)
Code:                                  ASME VIII
Seat Tightness Performance Specifications
All pressure relief valves are checked for seat leakage per procedures outlined in API 527.
The following operating pressures will allow for bubble-tight seat sealing performance.
Set pressure range                             Operating pressure range
100 psig [6.9 barg] and above             0% to 92.5% of set
Below 100 psig [6.9 barg]                    0% to 80% of set