Erik Hedeen, Machinist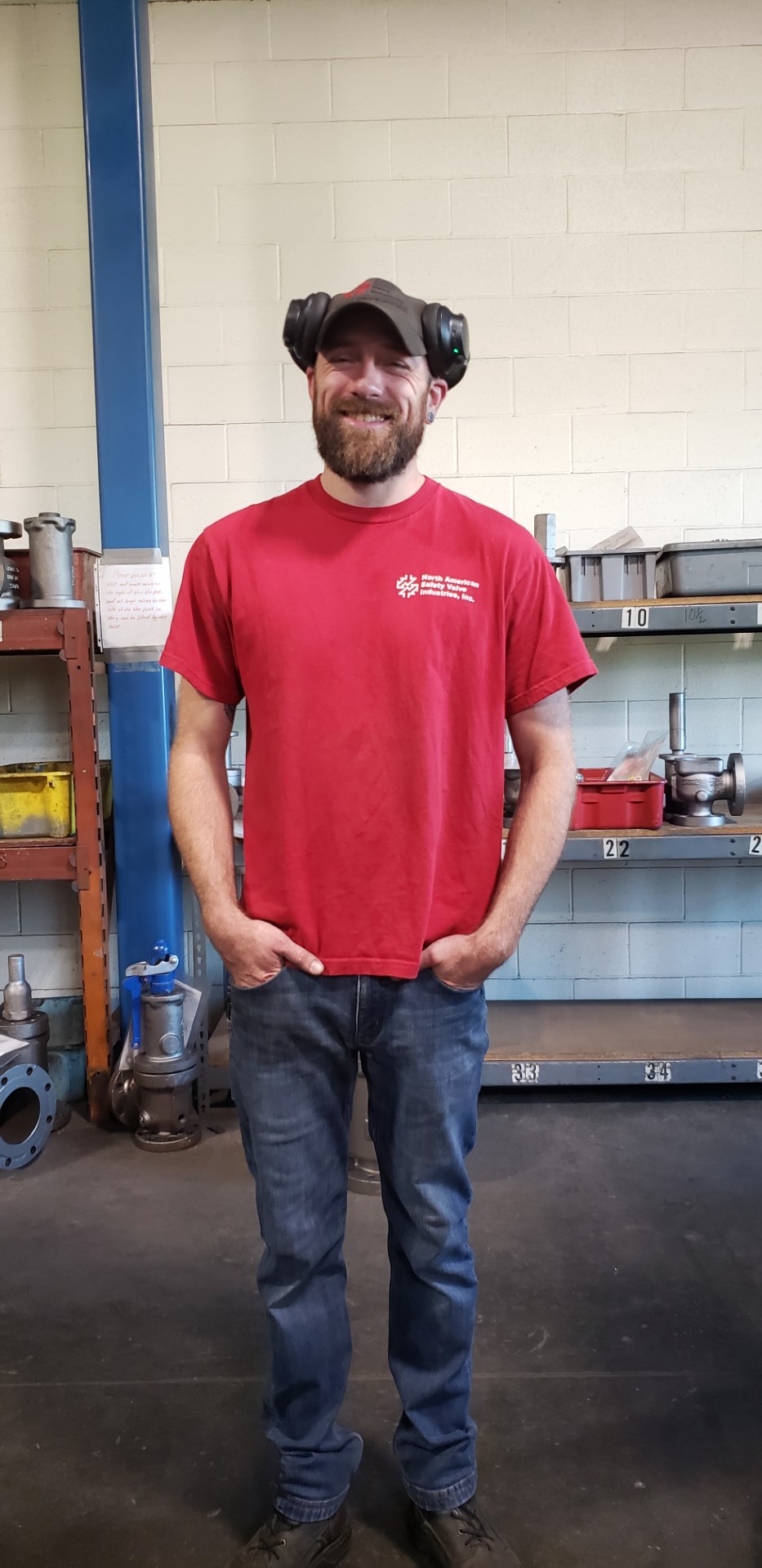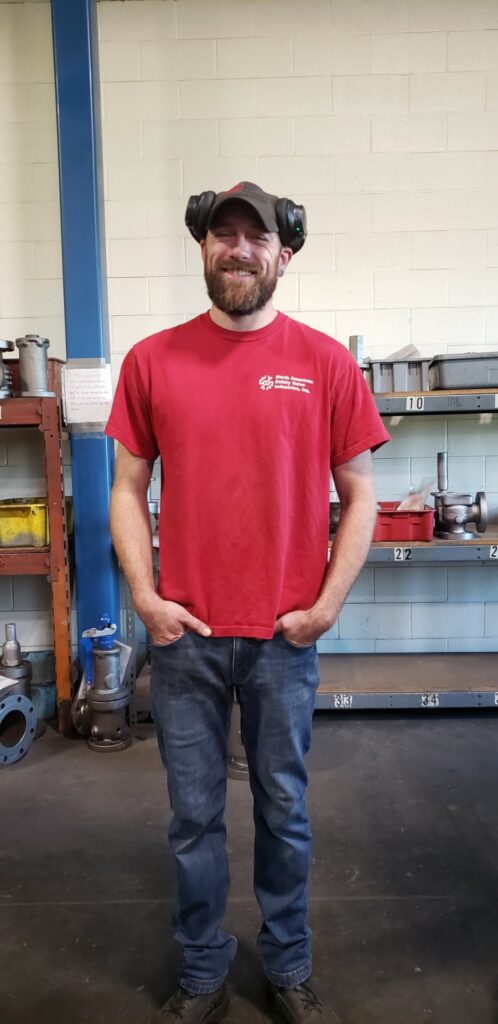 Erik moved to Kansas City from a rural Kansas town after he graduated high school. He attended college for audio engineering at Baker University. "I play several instruments and am great at none. But, piano is my favorite," he says. Erik believes in supporting live music, and it's likely you might see him hanging out with his friends at his favorite local venue, recordBar.
Erik started his career combining his artistic side with metal work. His first job was creating wrought iron home décor for luxury homes. Before joining NASVI, Erik had worked on construction equipment and diesel automotive. Over the years, he learned welding, blacksmithing, forging and anvil work on the job with the help of mentors.
He says, "I fell in love with metal work early on… having the ability to manipulate hard substances. A chunk of stainless steel spinning at a high rpm and curls flying off—it's mesmerizing."
This month marks Erik's fourth year with NASVI. He's responsible for thoroughly going over valves, looking for stress fractures, corrosion, warps and breaks. He ensures your safety valve meets the miniscule and critical settings recommended by the manufacturer.