William Rock III, NASVI Valve Disassembler Since 2001
When a valve arrives at our facility for remanufacturing, William Rock III (Bill) is ready and waiting on the front line. He is responsible for carefully tearing down and meticulously cleaning the valve before it goes under our remanufacturing process.
If you've seen the condition of valves we receive, then you know just how important Bill's job is. He explains, "The best part of what I do is seeing the results of my work. These valves come in filthy and they leave looking brand new."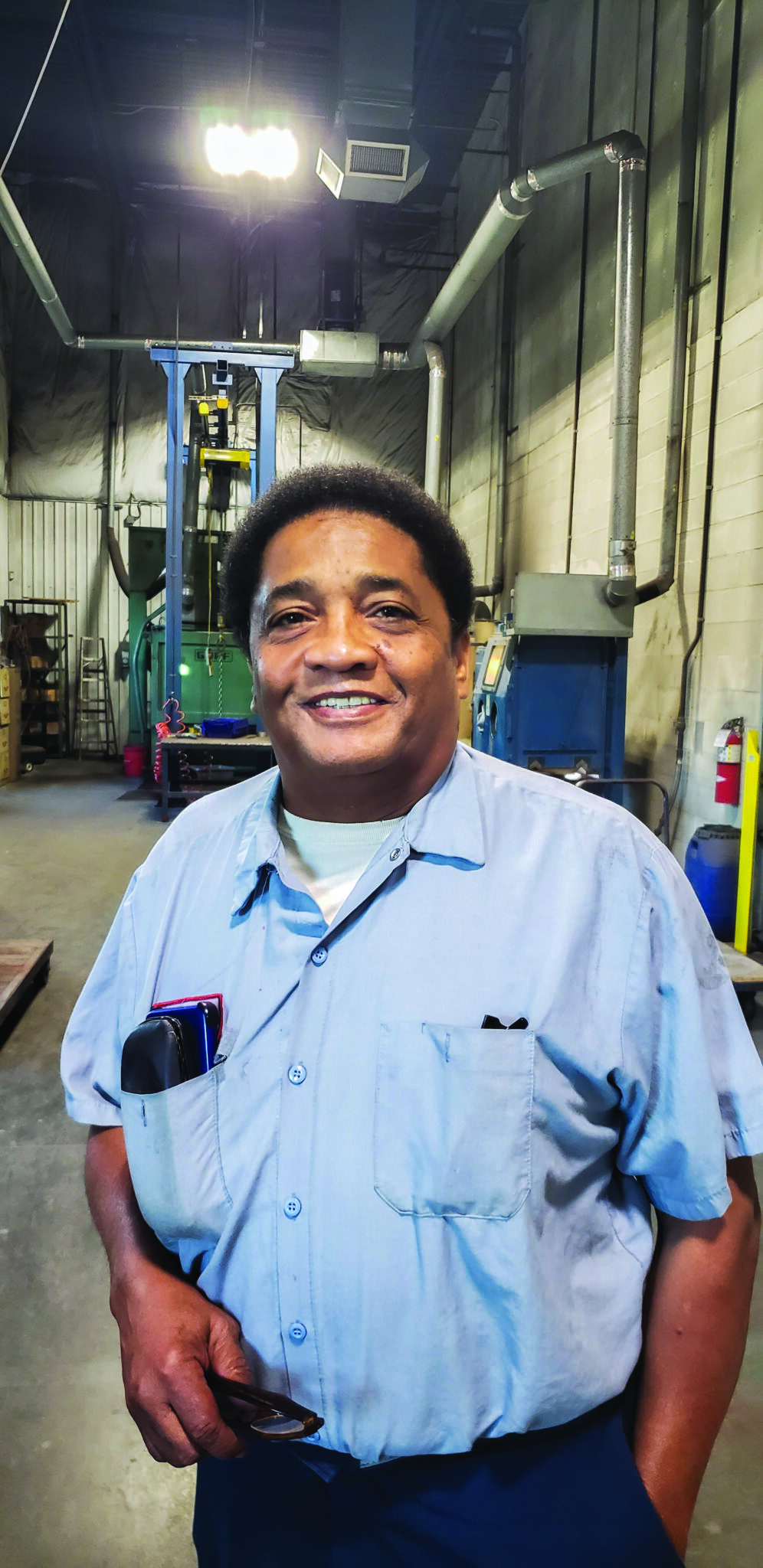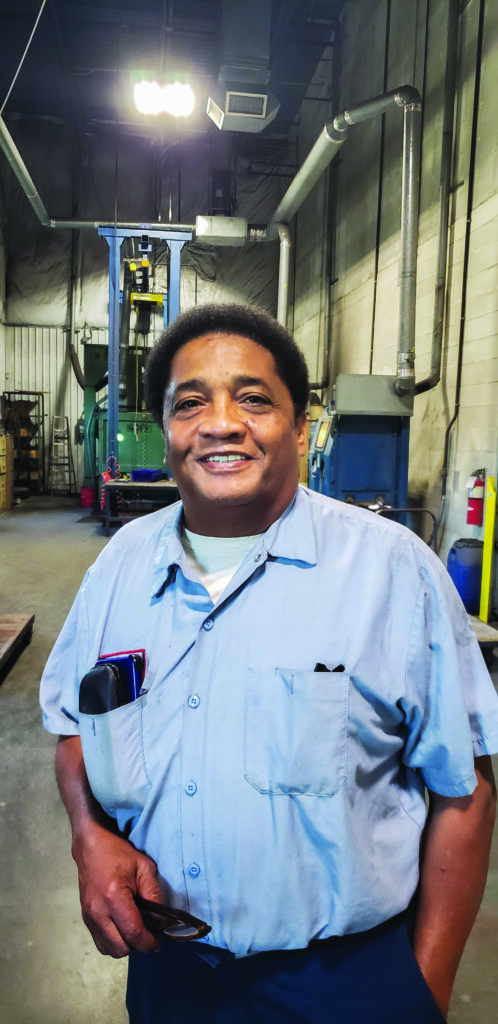 Bill was born in Pueblo, Colorado, while his parents were visiting family there for the holiday. But, they returned to their home to Kansas City where Bill was raised. He joined the U.S. Army and completed his basic training in El Paso, Texas before heading to Joint Base Lewis McChord in Seattle, Washington where he specialized in air defense artillery.
After Bill's time in the service, he worked for a heavy construction company. Fortunately for us, that company went out of business and a VA connection sent him our way, and he's been with us ever since.
Bill says, "I'm just a NASVI guy. The owner takes care of company employees. I enjoy my work and other employees. NASVI often buys us lunch, and my favorite is when they bring in barbeque." Now, in Kansas City when someone mentions barbeque, the next question has to be, "What's your favorite barbeque joint?" Without hesitating, Bill says Slaps in Kansas City, Kansas. (Reader, if you haven't tried Slaps, put it on your list.)
In his younger years, Bill was an avid basketball player. These days, he's a huge NFL fan. Bill loves to travel and is looking forward to doing more of it when he retires in four years. Seattle has a special place in his heart, and Germany is the farthest he's traveled.
Seattle and California are top of his list. "I'm just a regular ol' Joe and glad I'm about to be retired. Those places are on my bucket list if I retire with enough money to go," jokes Bill.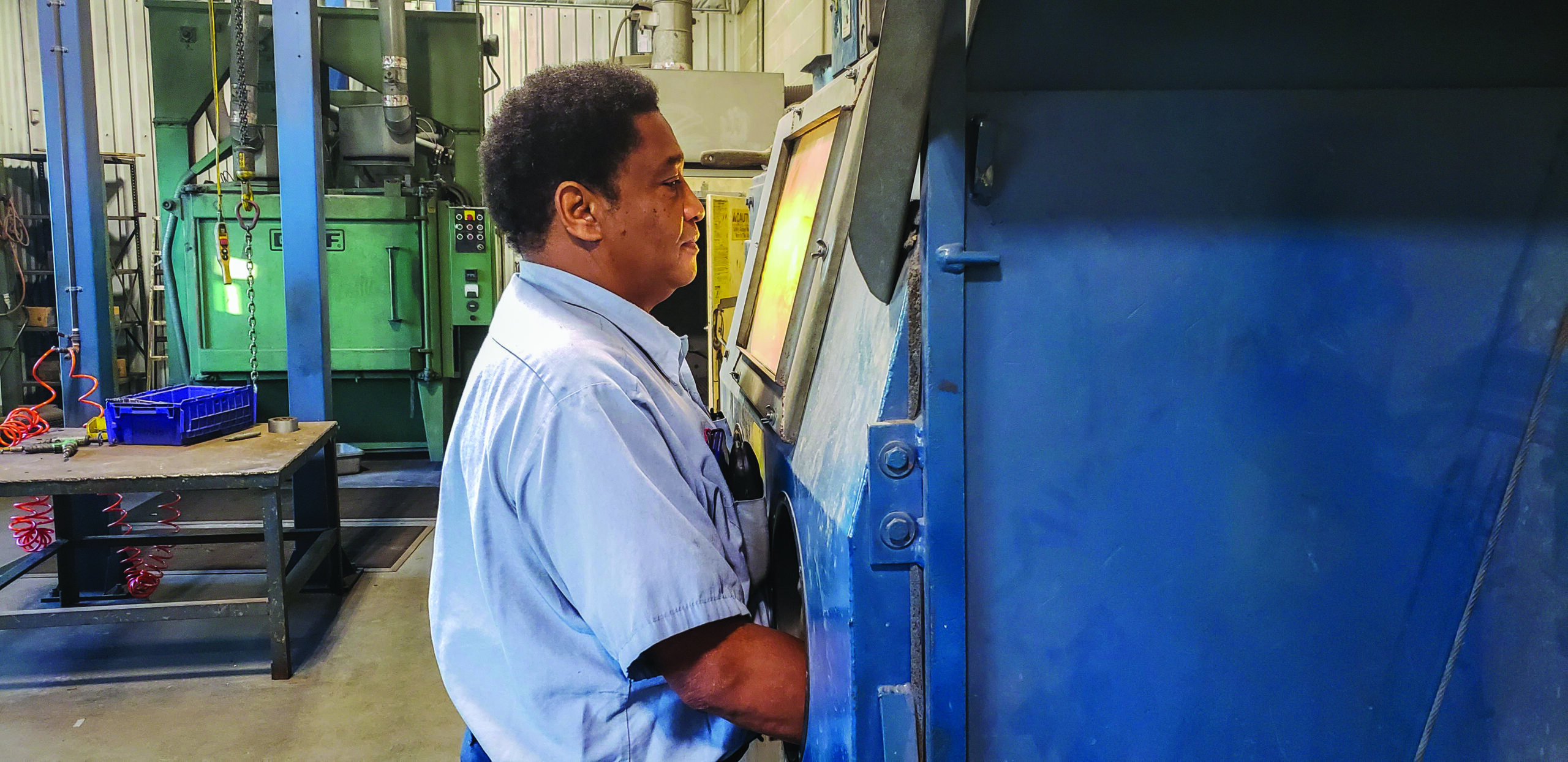 Bill celebrated his 21st anniversary with NASVI on September 23. He has a son, the IV, and a granddaughter.