Mike Reyes, NASVI Machinist Since 1994
Have you noticed a group of small planes that occasionally fly over Arrowhead on game days and Kansas Speedway on race days? If so, then you may have seen one of our machinists, Mike Reyes. Mike flies a RV-7 two-seat, single-engine, low-wing airplane—a plane he built himself from pieces of metal included in a kit. He's flown it coast to coast, and frankly, that's a testament to Mike's aptitude for machining and wiring.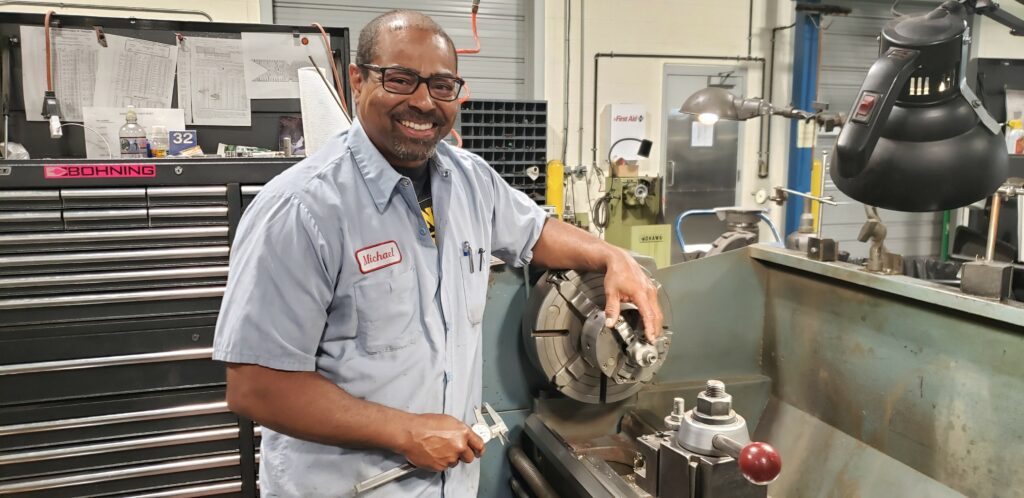 Mike grew up in Kansas City, and joined the U.S. Air Force, stationed in California. In the service, he trained as an aircraft electrician, putting systems in the C-17, a large military transport aircraft. Mike says, "I learned drafting in high school and trained on the job in the service. I learned how to learn real quick."
Mike's first civilian job after the service was with McDonnell Douglas in Long Beach. "It was a huge place, and I installed wiring in aircraft. I was just a number and was included in one of their layoffs. I decided to come home to Kansas City where the cost of living is much cheaper," Mike explains.
In 1994, Mike joined NASVI as a machinist. "I've stayed here because unlike other places like McDonnell Douglas, everyone at NASVI knows each other. I specialize in assembling and disassembling valves. For anyone considering this field or for new employees at NASVI, I just let them know it's going to take time to learn and do everything. I let them learn and help out when needed. If you have the aptitude and interest for this line of work, NASVI is a great place to be."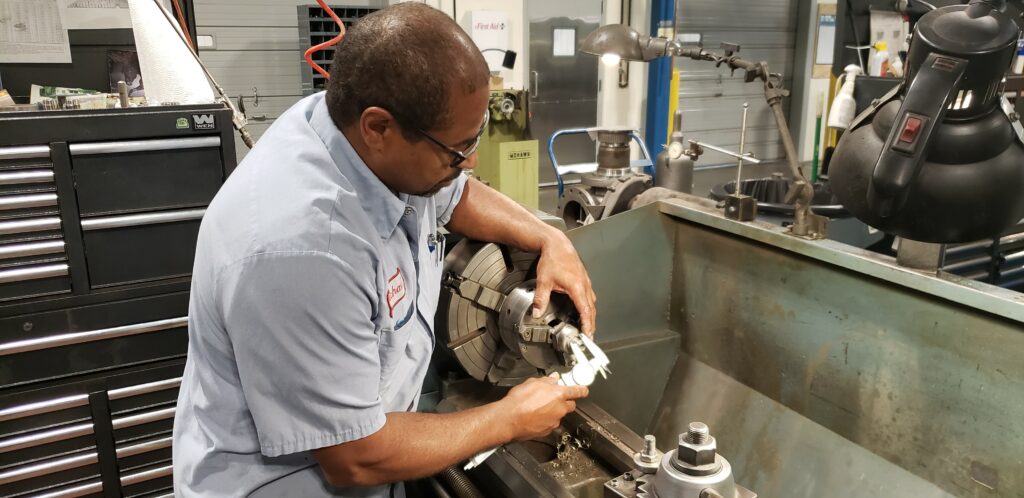 Mike—a husband of 25 years, stepfather, step-grandfather and human to two Heelers—likes photography, flying small planes, building his cabin at the Ozarks and hiking. His favorite hike was with his dogs up to Pike's Peak, which he started at 5:00 am and finished at 8:00 pm.