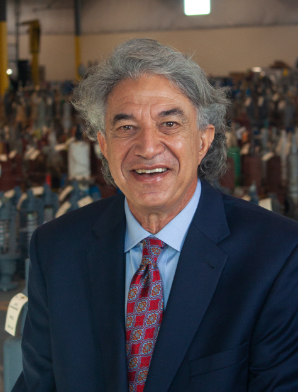 That famous horse racing call by Dave Johnson applies to my pending retirement. I'm down the stretch. I haven't hit the wire yet, but I haven't spent a lot of time here since December 2019. In fact, I have been gone about half the time, and my daughter, Andrea , has the ulcers to prove it.
Andrea has done a fabulous job through all this COVID mess and the day-to-day grind of dealing with everything else. You are lucky to get her because she is a hell of a lot sweeter than I am and far more intelligent. She, herself, is a CPA and an estate planning lawyer. She keeps our lawyer and CPA straight on our estate planning. They sit there charging $800 per hour, and she corrects them. Wow, and I thought all that money I invested in her education was a waste.
As I go down the stretch, my only regret is that I haven't met people I have talked to for 50 years. I have this image in my mind of what people look like, and it would be nice to put a real face with a voice and image.
I may still get out there in my spare time.
In the meantime, business is booming, and I cannot thank you enough for your loyalty.
I haven't seen it like this since 1972-1975 when all you had to do was have stock on the shelf and it was gone. Some of the reps have accused me of hoarding. I call it investing. You get a much better return by ordering too many valves than earning .25% on money in the bank.
I don't even like bankers. Thank God I haven't needed one in the last 30 years.
Our investing in inventory has paid off.  Kunkle's recent move from Black Mountain, North Carolia to Pasadena, Texas, was not a smooth transition when it came to production. However, as we have  $10 million on order annually with Kunkle  our shelves are fuller than others, and we still have holes on the shelf.
Here at NASVI, you speak to one of nine local sales people when you call. Whether you call or email us, you will get taken care of in a timely, efficient manner. We do business the old fashion way. We do not believe in a quote that takes two weeks to put together and send. We have your back.
Your job is to find us more business. The warehouse can handle more inventory if we need it. We have the largest variety in the country, from a ¼" air compressor valve to a 16×20 process valve or a ¼" liquid valve to a 2500# flanged high-pressure boiler valve. Making your customers aware that you distribute a safety valve line will only bring you other sales.
Ask them if they want theirs repaired. Now you have covered it all.
Again, many thanks. Stay healthy and safe. Get vaccinated so we can all get back to normal.
I hope to see you down the road someday. Adios and gracias.